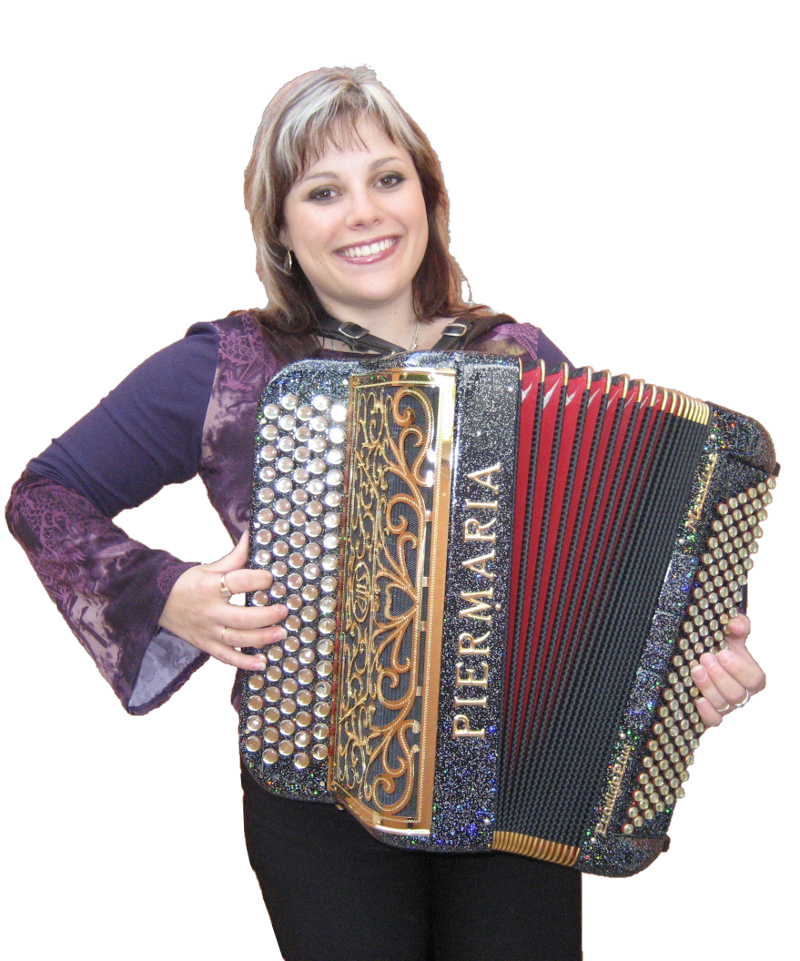 Maryline MENWEG, eldest daughter of Vincent & Chantal MENWEG, was born in
Mulhouse (France) on May 28th 1983.

Soon she was fascinated by the accordion and her little finger "tapped" the instrument
of his dad, himself a Professor of Accordion, Arranger and Composer.

With great success, she won the "Concours de l'UNAF"
(price of the French National Union of Accordionists), and then the World Cup in the
month of October 2000 in Kragujevac in former Yugoslavia (category "entertainment-variety").

In November 1997 and in 2001 she won the ETOILE D'OR DE L'ACCORDEON
(GOLDEN STAR OF ACCORDION) at the NATIONAL ACCORDION FESTIVAL
in Paris (1st Price of the SACEM & Audience Award)

Maryline recorded several CDs and appeared repeatedly on TV in France,
Germany and Switzerland.



In January 2000 she was privileged to be part of the orchestra of James Last




during a tour across Germany.





After studying Musicology in Strasbourg she is now Music Professor in a College.




CD en tant qu'élèves
de l'Ecole Menweg
ACCORDEON PARADE
FIESTA ACCORDEONS
(épuisé)
MILLE ACCORDEONS
CD MARYLINE MENWEG (seule)



ACCORDEON FESTIVAL

(épuisé)


MARYLINE

(épuisé)


MARYLINE LEG' LOS

(épuisé)


MARYLINE CHAMPION OF THE WORLD


CD Vincent & Maryline MENWEG



EL RAYO
LES PECHEURS DE PERLES